M

oving Labor
Only
✻
Moving Labor Only, Loading and Unloading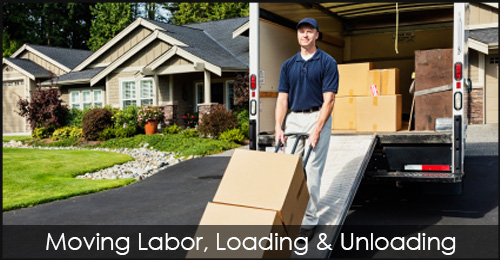 Let us load and/or unload your rental truck!
We are happy to provide affordable, professional moving labor to help you move out of your home or apartment. We are committed to providing quality service and expert movers who focus first and foremost on the safety of your belongings.
Our Moving Labor Only Rates are:
– $60/hr for a 2-man crew
– $80/hr for a 3-man crew
– $100/hr for a 4-man crew
There is also a $25 travel fee for moves within a 100 mile radius (add $2/mile if over 100 miles).
Our Primary Service Areas
Charlottesville, Palmyra, Ruckersville, Gordonsville, Fredericksburg, Stafford, Williamsburg, Yorktown
 New Kent, Virginia Beach, Norfolk, Newport News, Amelia, Midlothian, Virginia
Need Us To Help You Drive?
We can do that too! We'll help you drive your truck up to 1000 miles for only $2/mile. We keep the details of your move confidential and we'll be there when you need us.
How To Schedule Your Moving Labor Only Service
There is a $60 non-refundable deposit to secure and guaranteed your service date and time. This deposit will be deducted from the total cost of the service and is due on site, prior to services being rendered. You can also pay now, upfront for the hours you need for the Moving Labor Only service.
Make A Payment Now (2 Hours Minimum For Moving Labor Only):
OPTION #1: Pay your $60 deposit to lock in your appointment. Please note that the balance of your service must be paid in cash onsite at the completion of the job. No credit cards are taken onsite.
OPTION #2: Pay for a specified number of hours upfront to lock in your appointment. Please note that credit cards are taken onsite.